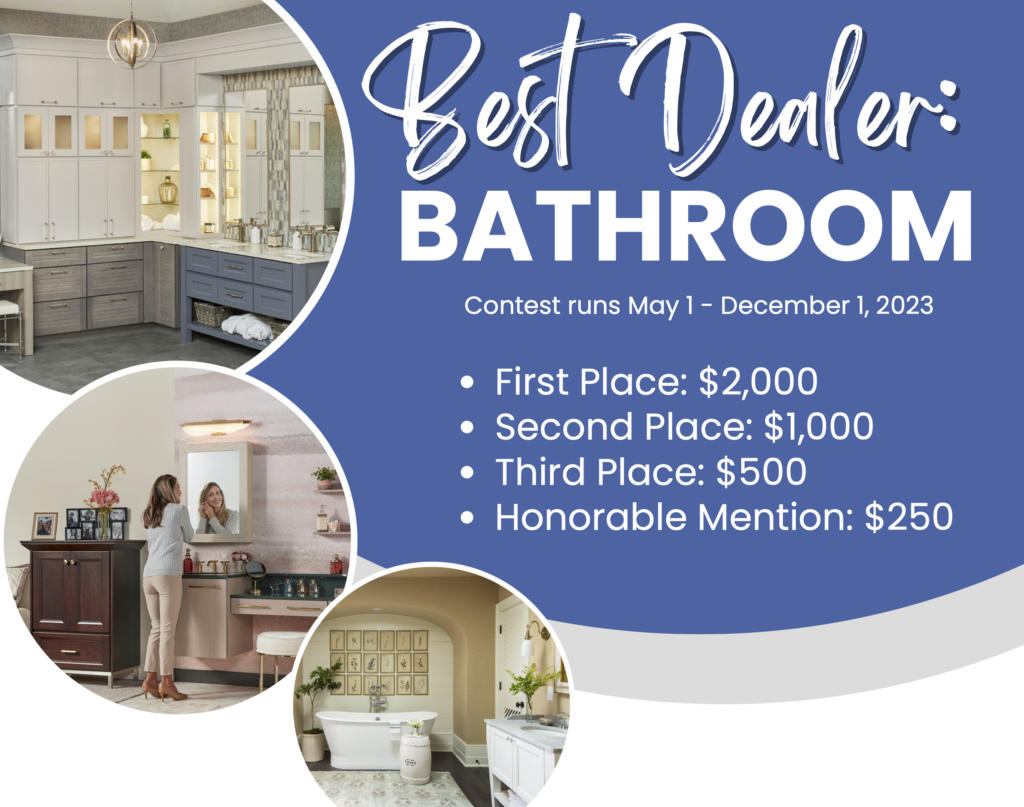 Large/Small Kitchen:
First Place: $3,000
Second Place: $1,500
Third Place: $1,000
Honorable Mention: $500
Bathroom/Other:
First Place: $2,000
Second Place: $1,000
Third Place: $500
Honorable Mention: $250
Note: Large kitchens have countertops that are 42 square feet or more. Small kitchens have countertops less than 42 square feet.
Requirements and Other Information
Submission MUST be made by the dealer or designer.
All submissions must be completed rooms with all products installed. (Décor optional).
All photos MUST be high res.
All AFTER photos MUST meet a minimum requirement of 300dpi and be well-lit professional quality (other restrictions apply).
A Photo Publication and Usage Agreement must be completed at each entry requiring all parties signatures giving Wellborn Cabinet, Inc. full rights to the images.